Montana Environmental Trust Group's Creek Relocation Project Wins 2019 Engineering Excellence Award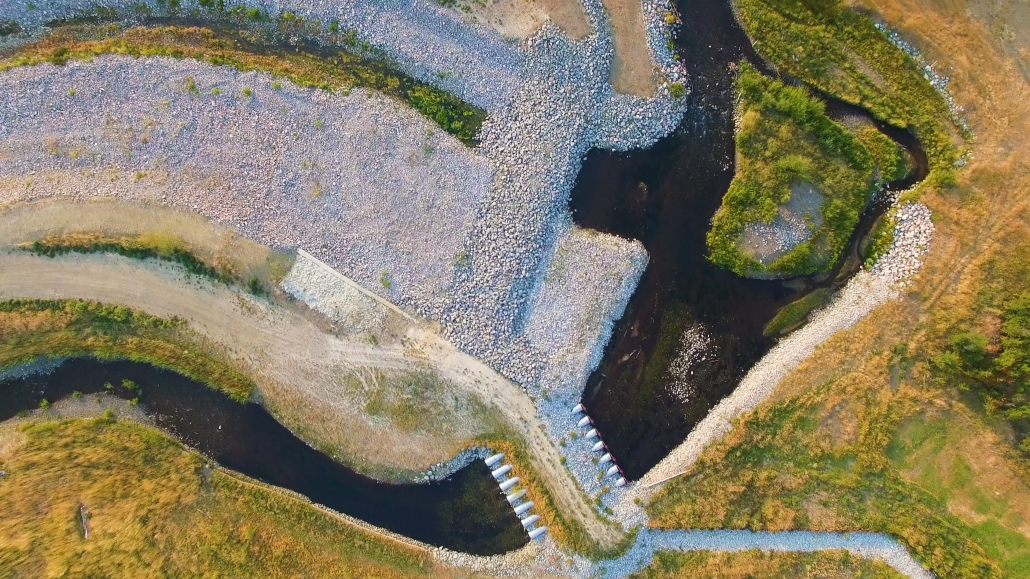 EAST HELENA, MT – Montana Environmental Trust Group, LLC, Trustee of the Montana Environmental Custodial Trust, and its contractor Pioneer Technical Services received a 2019 American Council of Engineering Companies of Montana Engineering Excellence Award for the Prickly Pear Creek realignment in East Helena.
Montana Environmental Trust Group's (METG) Prickly Pear Creek relocation project won the 2019 Environmental Category Honor Award from the American Council of Engineering Companies (ACEC) of Montana. METG teamed with Pioneer Technical Services to realign more than a mile of Prickly Pear Creek in order to reduce water contact with soil contaminants and their potential migration.
The project protects human health and the environment permanently by reducing groundwater contamination and isolating the eroding slag pile on the East Helena site without need for future pumping or maintenance. The work has established a natural-functioning stream, created an enhanced habitat for fish and wildlife, and mitigated flooding for flood-prone areas of East Helena.
METG is the court-appointed trustee of the Montana Environmental Custodial Trust, which was established in 2009 as part of the Asarco bankruptcy settlement. METG is responsible for owning, remediating and redeveloping thousands of acres once owned by Asarco. For eight years, METG has worked to address contamination in soils, sediments and groundwater left behind by more than a century of lead smelting.
The Prickly Pear Creek realignment is a cornerstone of METG's remediation and restoration efforts in East Helena. The creek realignment was completed in four main phases of work. First, a bypass channel was created to temporarily divert the creek flow. The next phase included drainage and excavation of the creek, followed by reconstruction of the new creek bed and building an earth berm to stabilize the nearby eroding slag pile. Prickly Pear Creek flow was then diverted to the new creek bed. Lastly, the wetlands were reconstructed and the bypass channel was reclaimed.
METG's Prickly Pear Creek project and other winners of the ACEC-Montana 2019 Engineering Excellence Awards were honored at the Montana Engineering Honors Banquet held in conjunction with the Joint Engineers Conference on Nov. 7, 2018.
For more information, photos, and videos, visit the METG website at mtenvironmentaltrust.org.
https://www.mtenvironmentaltrust.org/newsite/wpinhere/wp-content/uploads/2016/04/METG-logo-transparent.png
0
0
Anna Novikova
https://www.mtenvironmentaltrust.org/newsite/wpinhere/wp-content/uploads/2016/04/METG-logo-transparent.png
Anna Novikova
2019-01-23 15:49:12
2019-04-22 14:07:44
Montana Environmental Trust Group's Creek Relocation Project Wins 2019 Engineering Excellence Award